The Future Of Online Education In India
TIndia has had computers and the internet for close to 3 decades. It means there was a potential method to deliver online education for a long time.
However, one recent development made a paradigm shift in the way the online education ecosystem works.
TYou guessed it right, COVID-19. With social restrictions kicking in, this alone propelled the entire online education industry by at least a decade, if not more.
TStudents, teachers and institutions made an overnight shift to online education. This period also gave a glimpse of the future of online education.
TVarious online participants (one-to-one, one-to-many live teaching / recorded video) proliferated during this period. However, as soon as physical classes opened, we also saw a steep decline in these modes of education delivery.
TThe last 30 months have been possibly the most volatile time for online education so far. What does it mean for the future of online education?
TBefore we attempt to crystal-gaze the future, let's list down some of the structural changes that this industry has witnessed:
All market participants (students, teachers & institutions) are now comfortable with the online method of delivering education. (COVID has removed the mental barrier towards online education)
All the participants are now equipped with the necessary infrastructure for the delivery of online education. Mobile phone/broadband connection penetration has reached 70% in India. Institutions have the necessary software/tools to deliver the classes.
There is an accelerated shift towards quality. Online education (internet) has removed the distance & scalability barrier. A good teacher/platform can now deliver education to any corner of the country at any scale. (No limitation on the number of students). We have witnessed a single teacher-driven YouTube channel raking in 15 Lakhs paid subscribers. Who would have thought it was possible just a few years back?

In this context, we can attempt to predict some of the key trends for the future of online education.

There will be a mix of offline and online methods of teaching. The component of online teaching will be higher than in the pre-COVID era. However, it will possibly never reach 100% (forced due to COVID restrictions).
There are some portions of education which can be done entirely online. e.g. practical classes. We now have the infra available to deliver online labs at a fraction of the cost. Immersive Labz has been doing some pioneering work in making true-to-life virtual labs accessible to students at an affordable cost.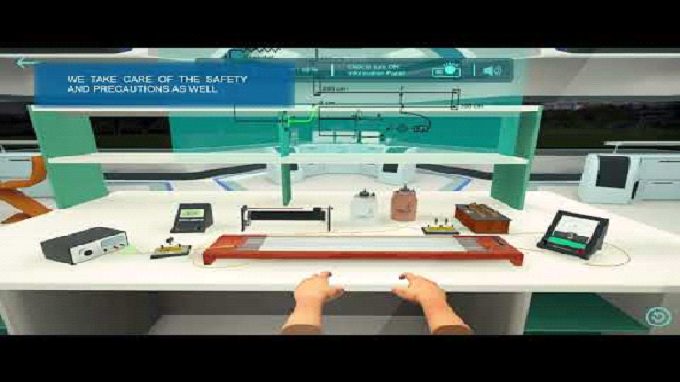 True-to-life Virtual Science Labs at your fingertips
 Shift to quality will continue at an accelerated pace. People are now willing to go online for high-quality education.
This is for all participants to work in tandem with the trends and make the most of shifting priorities.
In conclusion, we will encourage people facing accessibility and engagement issues with respect to science labs to try the virtual science labs of Immersive Labz (www.immersivelabz.com).
This actually feels like the future of science education, where you can experience true-to-life science labs on your devices (mobiles/tablets/laptops).
Writer- Amresh Kumar
Co-Founder (Immersive Labz)