Suffered Learning Loss During COVID? Here is a Solution to Fill the Gap
COVID-19 created havoc the world over. We all know this. Who can forget the spine-chilling scenes of crematoriums flooded with dead bodies and helpless people gasping for breath to survive? It was really scary and utterly disturbing. Isn't it?
But there is one more underlying effect of COVID that is not that much talked about but is now worth discussing. It is the learning loss among students during COVID.
Almost for two years, the whole world came to a standstill. As a result, schools remained shut for almost two years. As most of the schools were not fully equipped with an effective and comprehensive digital learning eco-system, students suffered a lot. It hugely impacted students' learning process, concept clarity, and overall development.
As per the situation, students were promoted to the next classes without much deliberation to minimize their loss. But would it really help them in the long run?
How would such students compete in competitive exams?
What about the foundation of their concepts?
Can such students really make a distinction in their careers?
All such questions are bound to pop up in the minds of students, their parents, and also educators. And the answers also vary from person to person.
But one thing is sure. That is….
'There is a way to fill the gap to a significant level.'
Yes. Don't get shocked.
Technology can help fill the education gap. Wherever students feel they need more clarity over concepts, they can opt for e-learning solutions.
There are various reputed e-learning solution providers like SimuLab (a 3D virtual science lab) that offer quality teaching modules. That too at a very affordable cost. No matter in which class you are or what subject you want to study, you will find e-learning solutions for everything.
Right from KG to PG, UPSC to GMAT, and almost everything under the sun.

True-to-life Virtual Science Labs at your fingertips
So if you missed out on anything or want further clarity over a subject, then e-learning solutions can greatly help you. The best part is that you don't need to take any gaps, as e-learning solutions enable you to learn concepts from anywhere and anytime.
So find some time out of your not-so-busy schedule after or before school hours to fill the gap.
How would e-learning help?
There are many reasons. Let's explore.
You can learn at your own pace
Learn anytime
Learn from anywhere
Affordable
Offers complete concept clarity
Better visualization and knowledge retention
And whatnot. The list is huge.
Caution Note for Science Students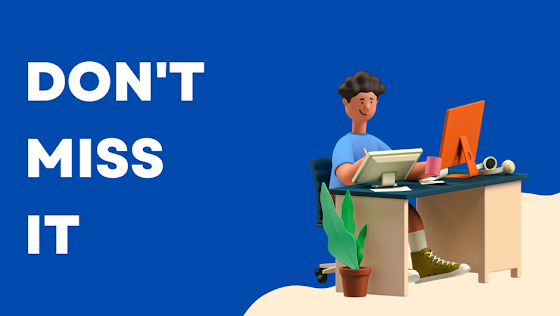 Unlike other fields, the science stream is one such field where extreme guidance, practice, clarity, visualization, discipline, and logical thinking are required to understand a topic. Many students often feel it challenging to understand science subjects while learning in an actual classroom with proper facilities.
How much most students might have understood the concepts during lockdown is not a difficult answer to guess.
So, for those who wish to continue their career in science and make it big, here is a chance to fill the gap before it is too late. Try an e-learning solution.
Be careful while choosing an e-learning solution
You may come across various e-learning solution providers. But not all may be right for you. So, be careful. Check out these facets before going ahead. Especially, if you are a science student.
Ease of learning
Credibility
Accessibility
Affordability
After Sales Support
Features & Benefits
Along with these facets, if your preferred solution is driven by a gamified way of learning, then it is better. Since this facet makes learning more easier than anything else.
In the science education domain, there is a solution provider named Immersive Labz that has built SimuLab – An advanced 3D virtual science practical lab with all such facets.
If you want to understand science practicals better, then this app ensures excellent results. Learn more about SimuLab.
You can get various e-learning solutions to master other subjects as well. So, find out your weak areas and, subsequently, work on the gap.
A Lesson for Educators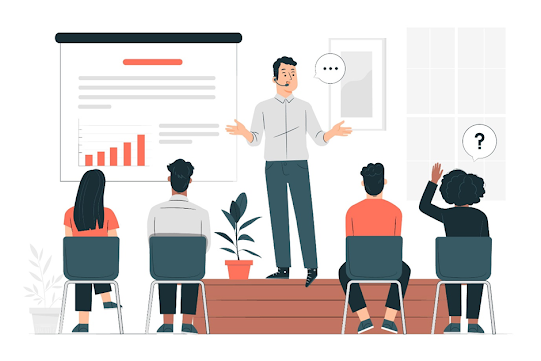 COVID is gone, but no one can ensure that such a situation will never come again. So, better to digitize your education system. While creating your own digital ecosystem may prove costly, collaborating with a good e-learning solution provider is an affordable and competitive option.
Alongside your classroom-based learning model, try to embrace digital learning solutions as well to boost teaching programs further. For example, the dearth of lab infrastructure, quality guidance, limited lab time, etc., impact the science lab performance of students and clarity over concepts. You can collaborate with SimuLab to improve the science lab learning outcomes.
Similarly, to counter other challenges, you can collaborate with other right e-learning solution providers. A healthy partnership is the need of the hour for better, uninterrupted, and more sustainable learning.
Continue your traditional way of teaching but add the flavour of digitization to make it more effective.
Schools that operate in remote or rural areas and where the dearth of resources is already a problem must consider digital learning solutions seriously. As per media reports, learning loss in rural areas during COVID was quite higher as compared to tier I metro cities.
Conclusion
There is one popular saying in English 'better late than never'. So, if you missed something important to learn earlier, now is the time to fill the gap. Don't wait anymore. Find out your weak areas and work on them without any delay. You can still win the race, but whether you will or won't is totally dependent on your actions.
So ACT NOW! Time is running out.
Writer – Ashwini Deshmukh
Senior Content Writer